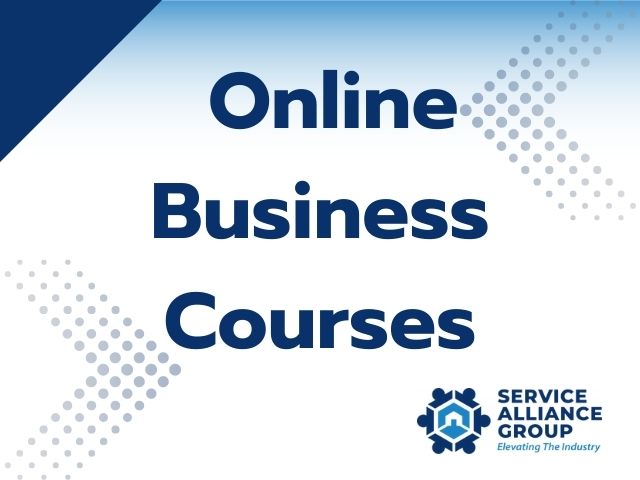 Learn how to succeed in today's competitive home service business world through a comprehensive collection of online business courses. We offer a variety of courses that will help you develop key business skills. These include goal setting, leadership, marketing, customer service, productivity, operating procedures, and more.
All courses are FREE to members of our All Access Membership plan.
Our Course Library
Service Alliance Group offers our All-Access Members exclusive access to our online course library. We offer several business courses designed to help you acquire the necessary skills to be the best business you can be. Our courses will put you on the right track if you want to upgrade your business skills to help you run your home service business better.
Many more courses are on the way too! We are constantly adding new courses to our library.