What Is The Service Alliance Group?
Service Alliance Group is a trade association of home service companies and the broader home services industry. Service Alliance Group promotes the growth of home service repair companies to elevate the larger home service repair industry.
We cater to the following service industries: Appliance Repair, HVAC Repair, Electricians, and Plumbing.
Here's why we're different
Having been there ourselves, we understand what you are going through. Through this approach, we can help you improve the performance of your business.
Due to our unique position as successful servicers helping other servicers, Service Alliance Group is unique in the industry. We are an association of service providers with HIGH-POWERED expertise. Members of the Service Alliance Group remain independent, but you aren't alone.
You'll become part of an ALLIANCE!
As Seen On…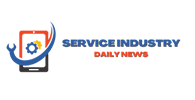 What Does Service Alliance Group Provide Members?
We're on a mission to help business owners in the home service industry increase their profits, scale their businesses, and have a more sustainable income trajectory. We do this through our proprietary systems, development programs, masterminds, and marketing resources.
We Help Our Business Owner Members With
Business Development

Systems & Processes
Marketing Resources

Vendor Resources

Peer Networking
Member Events

Membership Perks

Industry Collaborations
World's Largest Service Manuals Library
Our Service Manual Plans give you access to 150,000 Appliance Service Manuals, Diagrams, and Bulletins. You also get access to our peer support group where members can get priority peer support when needed. We also have options for 5 and 10-user plans that allow you to create and manage accounts for your employees so they can also enjoy the benefits of your membership.
Get Unlimited Access With Any Membership Plan
Service Manuals, Bulletins, Wiring Diagrams, Parts Lists, and Tech Sheets
150,000 Manuals

Unlimited Lookups

Sub-accounts Available
Why Join The Service Alliance Group?
Trusted by 4,000+ members…
The Service Alliance Group is founded by servicers, for servicers.
Our vision is to Elevate The Industry for home service businesses.
As a community member, you'll be part of something bigger than yourself. You'll join a community that helps and cares for each other as industry professionals. Our uplifting and encouraging atmosphere allows each individual to ask questions, interact with others, and grow together in a safe learning environment.
What Our Members Say
Some kind words from our respected members