How to Put the "Service" in the Scheduling of Your Service Business
Why do home service companies need home service scheduling apps? Home service businesses offer home improvement and repair services such as HVAC, plumbing, appliance repair, and electrical services. They also provide handyman or carpentry services.
The more customers that a company services, the greater the need is for that service business to use home service scheduling apps. One of the biggest questions we see from our membership community of service business owners is, what scheduling software is everyone using?
Scheduling appointments is an important part of managing service businesses, especially home service companies. If done properly, it will enhance productivity and reduce costs. The best solution for appointment managers should accommodate multiple features like reminder alerts, SMS notifications, and booking calendars.
To effectively run a home service business, you'll need to manage your appointment calendar. The best apps automate every step from scheduling to payment processing. In addition, these apps take care of the tedious tasks of running a home service business. Want to know the top home service scheduling apps?
Here Are the Top 21 Home Service Scheduling Apps
Housecall Pro is a digital tool for real-time scheduling, dispatching, managing, billing, and marketing. These services help pros work smarter by simplifying everything into one location.
Pros:
With HCP's VoIP (Voice over Internet Protocol) solution, you can make and receive calls directly online.
Most types of household services are available.
Usability is simple yet complex at the same time.
Cons:
You're not giving anyone else access to your account; only you can use it.
Housecall Pro does not offer automatic quote follow-ups despite offering multiple automation features.
Housecall Pro does not include inventory management functionality, such as inventory tracking and demand planning.
ServiceTitan is an appointment scheduling software that helps Electrical, HVAC, and plumbing contractors manage their projects and field activities. The system lets you take advantage of the various features available and make the most out of your campaigns by using tracking analytics that help you identify opportunities and measure ROI.
Pros
Features and workflows are the absolute best in the industry. On-time support is second to none.
The program is uncomplicated to use; it can adapt to any situation you may need. You can customize it to work for anything you like.
Customer service features such as ease of viewing boards and jobs can be customized by the user, depending on the user's preferences.
Cons
Sometimes it cannot be easy to keep up with all new features and updates.
Many of the functions still require some degree of human intervention.
Steep learning curve.
Service fusion is an appointment scheduling app that integrates directly into sales force automation (sales) applications, allowing users to automate various processes within such systems.
This helps customers better manage customers needs. In addition, it leads them to successful sales opportunities and offers a free trial for all customers.
Service Fusion is one of the most excellent meeting scheduling apps and appointment management systems in the market. It includes powerful features such as built-in customer service, payments processing, and invoice generation. It also comes with dedicated apps for iOS and Android devices and a web interface.
Pros
Great customer service
User-friendly interface
Very intuitive
Cons
It's not very user-friendly and doesn't provide complete access to your data.
Not an ideal choice if you're a beginner.
There's no way for vendors to create a negative invoice or credit memo.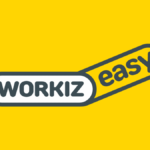 Workiz aims to provide a solution for small to medium-size on-demand field service companies. It provides everything you need to run your own business and manage all aspects of your operations. In addition, Workiz offers a mobile app that lets customers contact you directly through chat, voice call, SMS, or email.
Pros
Provides a dashboard of real-time information about your company, including job status, availability, and estimated completion times.
Easy file sharing through Dropbox and Google Drive
Provides notifications when their request is scheduled, completed, or canceled
Cons
Poor tech support
Integration issues
Poor search feature
Appointy helps users schedule appointments instantly from phones, tablets, or computers. This appointment booking app has built-in staff calendars and email reminders and allows users to create new appointments and invite others to join them. In addition, users can add notes to each appointment. One of the tools for scheduling can share appointment details via back-and-forth emails, text messages, and social media integrations such as Facebook, Twitter, or Instagram.
Pros
Free Trial
Free online setup assistance
A great tool for ensuring that important information gets entered and appointments get made easily.
Cons
Limited language options
Creating invoices for appointments was tedious
Insufficient reporting
simPro is a powerful job management suite with an appointment scheduling tool designed especially for tradespeople who deal with multiple jobs simultaneously. In addition, it simplifies complex workflows like quoting and invoicing, allowing you to focus more on doing great work than administrative tasks.
With more than 120,000 field services professionals across commercial and residential spaces relying on simPRO's workflow management solution, it provides a great example of the benefits to be gained through the adoption of modern technology.
Pros
A good user experience with high-quality design and easy implementation
Great for beginners
Covers every stage in the development cycle, including initial contact, planning, design, coding, testing, deployment, training, support, maintenance, and even billing and payment.
Cons
It seems clunky and non-intuitive at first glance.
Training from SIMPRO after the initial rollout can be expensive and not necessarily complimentary.
It was not easy integrating older software into simPRO
The main benefit of FieldEdge is that it saves time for both the office and field teams by automating processes and eliminating manual errors. Data can be transferred to Quickbooks within minutes instead of weeks. Furthermore, data security is greatly enhanced since there is nothing to store on site.
Your business can be organized using the FieldEdge appointment scheduling software. You get access to sales, account payable, account receivable, expenses and payroll. In addition, it can be used to create custom reports and manage your bills.
Pros
The level of customer service is outstanding.
It's easy to schedule all technicians at once.
It's ideal for mid to large services companies in electric, heating, ventilation, and air conditioning (HVAC) and plumbing markets.
Cons
Price Point
The software lacks important features to manage larger projects and more complex quote creation for clients.
The mobile app is useful for field technicians but lacks user-friendliness for generating new work orders and entering new work orders.
WorkWave is a comprehensive sales force automation app that integrates with CRM software like SalesForce and SugarCRM. In addition, WorkWave has a built-in email integration feature that automatically allows users to communicate via email between Workwave Pro and their CRM system.
WorkWave also offers built-in chat functionality that enables individuals to connect through text messaging, voice calls, and video conferencing in real-time scheduling. The application supports both desktop and mobile access. In addition, WorkWave provides excellent customer service and support.
Pros
Excellent customer service
API is easy to use.
Easy setup
Cons
With its steep learning curve and simple operations structure, learning new tools often proves challenging for companies with simple operating structures.
Reports are hard to understand at first glance and often seem gloomy.
Time differences between regions
The main feature of QuickBase is its ability to handle all types of data entry tasks efficiently. Furthermore, QuickBase offers great tools for collaboration, such as chat rooms, discussions, document management, and email integration. Additionally, QuickBase has a wide variety of templates designed specifically for professionals working with sales, accounting, HR, manufacturing, finance, etc.
Pros
Strong pre-built client app marketplace and third-party integrations
Great support
There is no native mobile appointment booking app.
Cons
A dull user interface may seem intimidating to newbies.
Constant error messages when trying to edit your data.
They don't have a native generic ODBC database sync application.
BlueFolder is an appointment scheduling app with all the features any self-hosted solution should offer. The interface is easy to use and intuitive. There is also support for multiple domains/subdomains. BlueFolder has been developed using ASP.NET MVC and C. It provides search engine submission, RSS feeds, SEO optimization, advanced reporting, eCommerce integration, etc.
Field service professionals built BlueFolder to speed up work, client management, and completion. They can customize the application to fit different business processes. It provides customization options for changing status colors and generating automatic status changes. A user can set default settings and assign specific permissions to technicians. The application also supports API integrations.
Pros
Simple interface
Easy to use
Sales teams can monitor equipment/asset usage, equipment uptime, customer satisfaction, and other important metrics to improve overall business performance with the equipment tracking system.
Cons
While BlueFolder isn't focused on inventory management, routing, and quoting/estimating, it still offers several useful services.
It presently does not offer field payment collection functionality.
Lack of drag and drop functionality and project management.
The best feature of Acuity Scheduling is that it is cloud-based, meaning that all your data are stored in a single place and can be accessed from any device when needed. Acuity Scheduling has a scheduling function that allows for greater flexibility since there is no need to be connected to the Internet to access your schedule. Another benefit of Acuity Scheduling is sharing your schedule with other team members and clients via confirmation email. The Acuity Scheduling process has a wide variety of customizable reports that allow you to track your service business information easily.
Pros
Easy booking process
Robust integration
Instant notification
Cons
Appointment type user interfaces can be complicated
No free trial
It's hard to search for previous appointments.
Calendly is a cloud scheduling tool that helps businesses plan events throughout the year. The app lets clients schedule meetings and online appointments from anywhere, at any appointment time. Users can also add notes and attach files to each appointment.
Calendly is an easy-to-use tool that allows people to schedule appointments and book services based on their availability. Their prices are very reasonable as well.
Pros
Your customized schedule block tool allows you to create an appointment with a specific time slot and duration.
Great integrations include things like Zoom, so you don't have to worry.
Very customizable
Connects with Google Calendar
Cons
Doesn't let clients schedule recurring events without answering the scheduling question for each booking.
Steep learning curve
If you use different hours for each type of meeting, setting up office hours can be complicated.
10to8 is another dedicated software platform designed for service businesses. It has an easy-to-use interface that allows you to manage everything from scheduling needs to communications. You control each aspect of scheduling, and it also lets you see what everyone else is up to, no matter who they're working with.
Pros
Easy to use
The free version allowed clients to be confident that everything was required for the customer and the entire business.
Great features for scheduling appointments
Cons
Steep learning curve
Registration delays
No PayPal integration
Confirmations always end up in customer junk/spam mailboxes where they require manual intervention.
Jobber is a scheduling software for the home service industry that includes route optimization, efficient and automatic scheduling features, reminders and follows up, notifications via SMS, an easy user interface, etc. It allows users to schedule jobs and receive client notifications via text message and view real-time job status. Users can also manage clients and send them updates based on customer activity.
Pros
Keeps track of the progress of all the tasks assigned to a certain person until they're completed.
Helps managers monitor their employees' productivity.
Timesheets are tidy and clean.
Cons
Its mapping features are unreliable.
Needs additional contract languages for proposals
Live online booking platforms could use improvements.
SimplyBook.me focuses on promoting and growing service providers by giving them free exposure. Users get free advertising, gifts, and other promotions through these services.
Pros
Available in 32 languages
Its integration with more than 20 payment processors makes for an easy way to collect online payments from customers.
Allows you to create and set your own rules for different situations
Cons
Only allows the customer one booking at a time prevents double bookings
Mobile device owners complained about sites not displaying correctly on their mobile devices.
The system didn't clearly state which timeslots were unavailable.
Service Autopilot is a great tool for many types of service business owners. It lets them schedule and manages employees, customers, and tasks. Service Autopilot also gives them insight into running their business by providing reports, dashboards, and analytics.
Pros
Available for iOS and Android
Provide customized rule-based unlimited bookings
Very customizable
Cons
Invoice issues, especially when clients don't pay their entire bill
Steep learning curve
It can be overwhelming for first-time users
Vonogo is a cloud-based platform that allows businesses to manage all aspects of their operations. Businesses can access Vonogo through an app or web interface. This includes everything from managing customers and employees to invoicing and tax compliance. The company offers a free version with basic functionality and a paid premium subscription with additional features.
Pros
Schedules meetings, conducts surveys and sends emails.
Provides real-time reporting and analytics
SSL encrypted
Cons
Some learning curve
Scheduling is not automated
No free trial
ServiceDesk is the heart of Rossware. ServiceDesk is an easy-to-use service management system that helps you manage all aspects of your business. You can view your technicians' schedules, jobs, equipment, and other important information. You can even create your customized maps for dispatching purposes.
Pros
Phone and address verification
Online scheduling
Automated schedule optimization
Cons
Limited support
There is no warranty on repairs
The software does not work for everything
ServiceWorks is a service management software for small businesses. It allows you to easily create work orders, customer contracts, and schedules from any location. In addition, ServiceWorks lets you view invoices, track expenses, generate reports, and automate business processes.
Pros
Drag and drop calendar
Communication automation
Offline mobile app
Cons
Occasional bugs
No calendar in mobile app
Steep learning curve
With over one million users and thousands of satisfied customers, CDA Software offers innovative solutions to support business processes for various industries. Whether you need simple document creation or complex content management, CDA Software will help make the project successful.
Pros
Runs in cloud
Real-time Integration
GPS technician tracking
Cons
Steep learning curve
No offline mode
No API for QuickBooks
Razorsync is a cloud-based accounting solution for small businesses. Razorsync automates bookkeeping processes and allows users to access data from anywhere at any time. This means managers can stay organized while traveling, and employees don't need to spend hours updating books manually.
Pros
Tech location availability
All jobs can be viewed in a single window
Integrated invoicing
Cons
Steep learning curve
Price point
No inventory tracking
ThermoGrid is an online portal offering integrated services to help contractors manage their business, specifically for managing field service projects. This software provides an integrated set of tools to automate daily operations and streamline project management.
Pros
Cloud-based
Automation of service agreements
Load calculation tool
Cons
Steep learning curve
Issues with inventory management
Insufficient training videos
To End
Home service scheduling apps are very important for small businesses. What appointment scheduling app are you using to manage your business? Could you share your experience with us?